Pilates That Used To Be Just  Leeds
Online Pilates Classes are available.
Click HERE  for the live Zoom class timetable (Mon-Sat)
Click HERE for 'Floorless Online Pilates'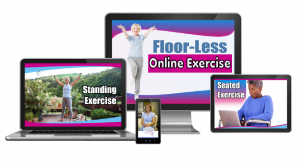 You may have heard how Pilates can help with a wide range of physical pains and problems. You might have been told to do Pilates by your doctor or physiotherapist. I offer a wide variety of Pilates sessions over Zoom to customers approaching 50 yrs old and over. Some of my students are in their 80s.
I have been teaching Pilates and movement since 2009 and have trained with Polestar Pilates, Modern Pilates and Body Control Pilates. I have also trained in functional neurology, Z-health gymnastics, yoga and bodywork, so I can offer sessions to help a wide variety of people.
Anyone can do the Zoom class as an alternative is given if you can't do something. Amazing class well thought out and alternative moves always given - Gail Cammish
Good value for an hour Pilates class with a brilliant teacher. The 3 class pack is also good value. Sara is an amazing teacher, she gives clear instructions and always finds an alternative for me as I can't kneel. She has empathy with us all during class. -

Brenda Knott

Review based on purchases on: 19th May 2020
Cathy Burge
Excellent. What i appreciate most are the email reminders as i can be forgetful. Sara Pugh chose wisely when she chose you to work with to deliver her excellent classes. Excellent value for money.
Review based on purchases on: 26th May 2020

I'm fully qualified on all the Pilates studio equipment such as Reformer, Chair, Spine Corrector and Barrel in addition to small equipment such as rollers, balls, bands and rings. I specialize in rehabilitation from injuries/operations, pain, neurological conditions, sports specific and older populations, but enjoy teaching all levels.
During lockdown I got very creative and household objects like towels, chairs, tins and balls are used to make the classes more fun,
I know how to turn your home into a gym even if you don't have any fitenss  equipment
I'm fully insured,  DBS checked and am a welfare/safeguarding officer in a gymnastics club
I have been going to Sara's Pilates classes for a good few years now and really enjoy the classes. Sara is very knowledgable about the body and how it works and is always ready and willing to help with any issues any of us have. She always seems to know an exercise or a stretch to ease my pain.
Her classes are relaxed and fun but extremely effective. Sara is so kind, giving and generous with her time , to help anyone who needs her .
I feel so lucky to have met Sara. Her wealth of knowledge on so many different areas of health and well-being as been so much help to me over the years . I'm very grateful for her ongoing help and advice. Carol H

My Services (Zoom Only)
Online classes
Private or duet sessions
Rehabilitation
Pilates in the Workplace (I have classes at Xiros Ltd, Romero Insurance, Leeds University)
Prices
Zoom classes are £5.30 drop in Under £5 if booked in a block
Private Lessons are £40 GBP / $50 USD but concessions are available and there is a discount for block booking
Endorsed by doctors, osteopaths, chiropractors, physical therapists, professional Athletes and dancers around the world. Pilates is excellent for the rehabilitation of injuries, improving posture and relieving chronic pain all over the body
Please get in touch if you are interested
I really enjoy Sara's classes, as they are fun yet very effective and she is very good at explaining what we are supposed to be doing. - Chris Knowles. '

The beginners Pilates class (taken by Sara) on Monday am is brilliant. I do have back problems and the exercises in her class are so useful and helpful. She is an asset to David Lloyd - Sheila Crossley 

 
Sara never stands still with her learning and development so my 1:1's are always interesting! She has helped my rehab. following 3 hip operations and my recovery has improved each time - Sarah Miller