Hello and Welcome!
I've taught Pilates and other movement based systems since 2008 and I offer a variety of Pilates based services in Leeds.  I offer sessions for athletes, over 65s and am a specialist in injury rehabilitation, Neuro Pilates and 'Pilates in the Workplace'.
Classes
Private Sessions
Reformer, Oov and Wunda Chair Private Sessions
Home visits
Corporate Pilates/Pilates in the Workplace' (I have run/run  session at Romero Insurance, Xiros Ltd, Logik Center Leeds Uni, Leeds Becketts, David Lloyd)
I can accommodate all levels and abilities. I also have lots of experience with pre and post natal, rehabilitation, sports specific performance  and neurological conditions.
I have wide range of Pilates and movement based qualifications, am fully insured with 5M indemnity, REPs registered and DBS checked.
To get more information instantly, make bookings, ask questions, pay and more please click on 'Send to Messenger' below to ask a question or type 'Pilates' into messenger get moving straight away. You can also use the Messenger chat box on the BOTTOM RIGHT hand side of the page
Classes 
Monday
9 am Meanwood institute
10 am Meanwood institute
7pm Mixed/Intermediate Weetwood Primary
8pm Beginners/Injured Weetwood Primary
Tuesday
Tue 6.30pm Over 50s Tower Clinic, Tinshill
Thursday
10am Over 60s, Moortown
Friday
10am All levels Tower Clinic, Tinshill
Payment is by cash, cheque or PayPal (You don'n need to have a PayPal account) scroll down to pay online.
Classes are £8 drop in or £60 for a block of 8 lessons. 
Private Pilates sessions range from £45 – £100 depending on requirement (Concessions available for Parkinson's, MS, MND, Dementia, over 80s please ask) 
To buy a home program please click here or on the image of scroll down for FREE exercises to do at home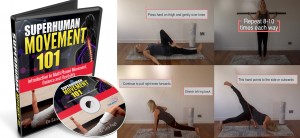 Click on the image below to find out more and book a session